Review by Tobias Heinzig
On Wednesday January 25th our school watched the theatre play "Hamlet" which was played by two English actors (one boy and one girl). In addition their form of theatre had had a surprise.
In this one hour play of "Hamlet" we discovered the themes of family, honour and revenge. The story began with Hamlet's father who was the king of Denmark. He was killed and his spirit spoke to Hamlet that he should avenge him. Therefore Hamlet causes much mischief in the story. Besides this play is very famous for the question "to be or not to be."
The special thing about the theatre play was that there were only two actors for several characters. That's why they involved us students. At the end the actors answered questions asked by the young audience.
In my opinion this theatre play was awesome. I liked this special form of the theatre and I could understand the language well because they mixed modern and Shakespearean language. In addition they played their roles well and both were very friendly. That's why I was so overwhelmed. I would definitely watch another play of them.
---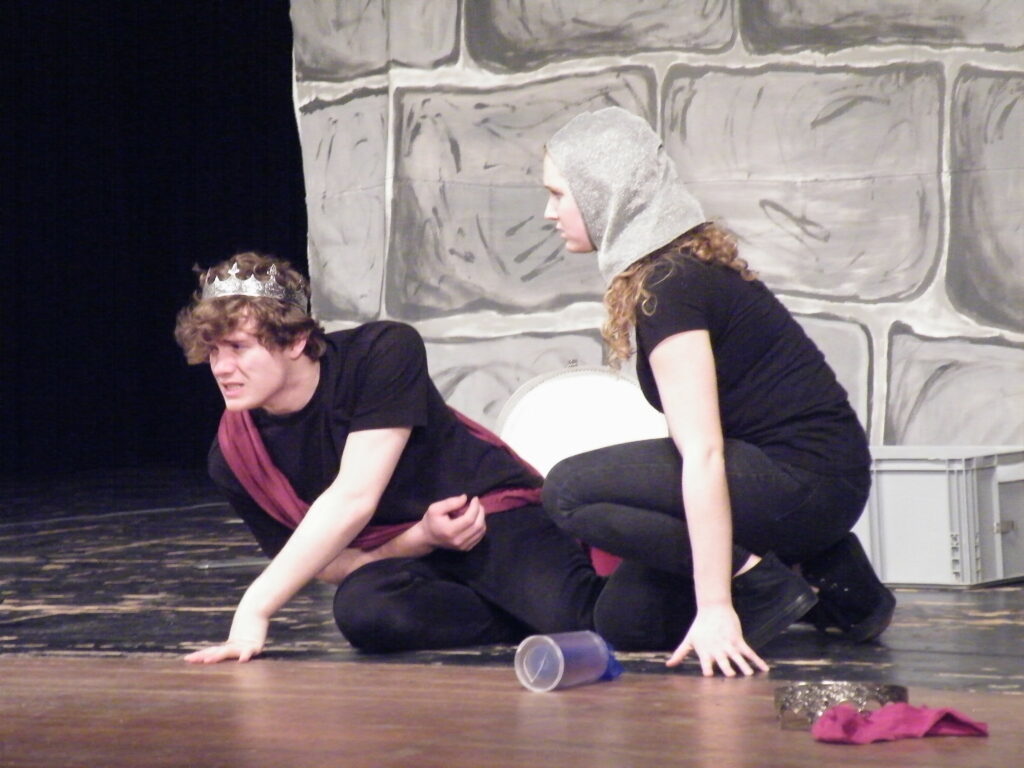 To be or not to be – "Hamlet"
by Noah Glage
"Hamlet" is one of the greatest works of world literature. We had the chance to get a better insight into the play on the 25th January in the leisure centre in Borna.
The play is about the son of the king of Denmark, Hamlet. Hamlet's father died because of his uncle Claudius, who killed him. After that, Hamlet began to find out the person, who killed his father on an interesting journey.
In my opinion, the play was very nice. The English actors were great. They played their role very well, to make it easier, to understand the plot and to put oneself in the place of the characters for the viewers. One special thing of the play was that the viewers played the role of some characters of the play. One student played for example the king Polonius, which was important for the act. I think the students played their role very well. It made it as well easier to understand the plot better. After the play, the actors took time, to answer some questions of the audience.
In addition, it can be said, that the play was great and I've got a better insight into the plot of the play. I can really recommend it.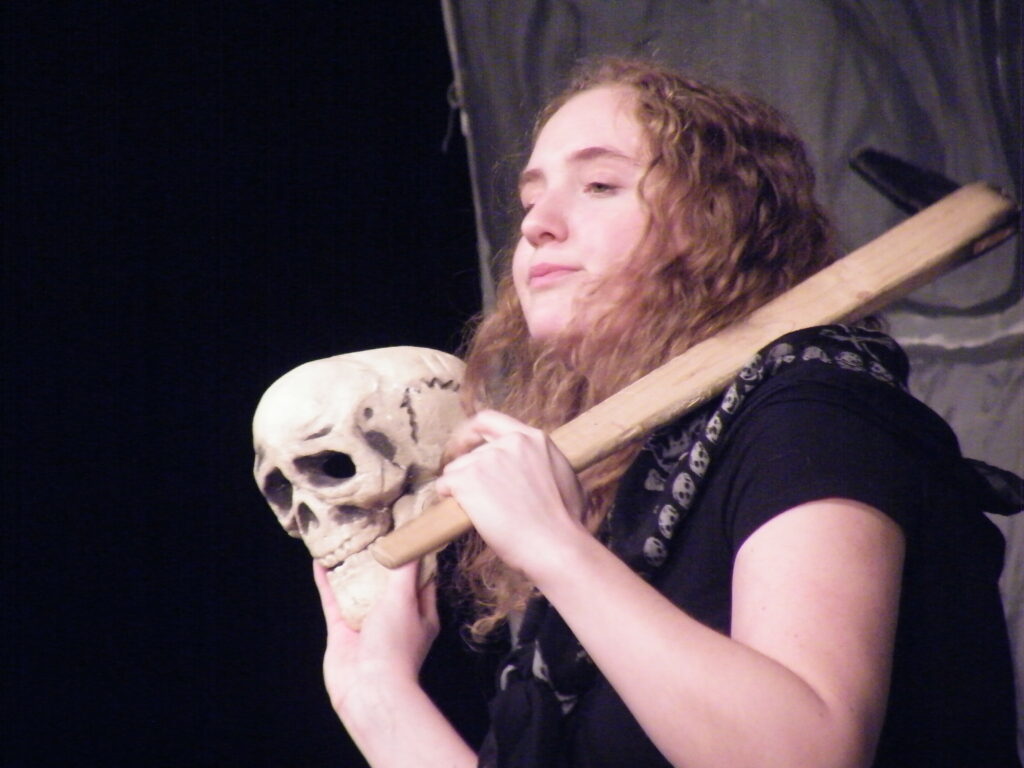 The rest is silence.

Hamlet – Shakespeare (Act V, Scene 2)